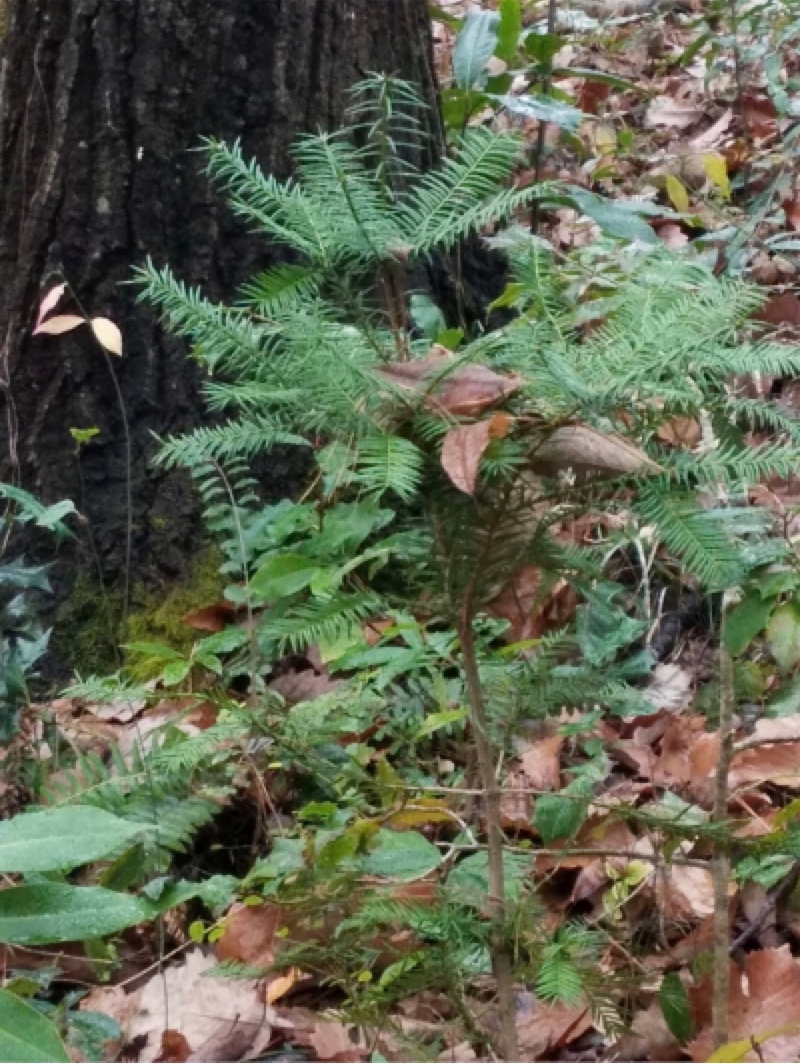 December 2017 Fred Bess was given a tour by John Manion of the Florida Torreya plantings and the seed nursery.

Torreya Guardians has documented that Jack Johnston distributed 40 seeds to the garden, autumn of 2015.

Primary seed donor is Atlanta Botanical Garden. Fred Bess writes:
"His volunteers had just potted up 30 plus seeds, they have a number of second year seedlings and several plants a foot or more tall in the gardens. He said he had only just begun to work with Torreya in the past couple of years."
PHOTOS left and below by Fred Bess, December 2017.