Location is NE-facing slope of a NW-to-SE ravine with perennial creek at the bottom, in Corneille Bryan Native Garden, Lake Junaluska NC (2,600 feet elevation). The uppermost canopy above this specimen may be entirely white and red oak, thus affording sun for growth mostly in early spring and late fall.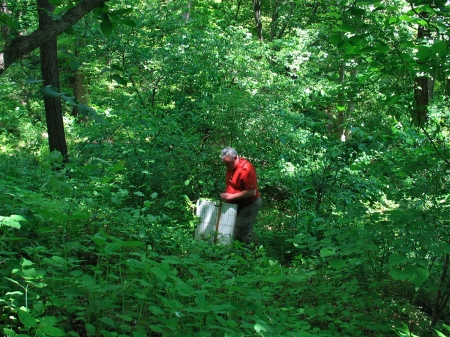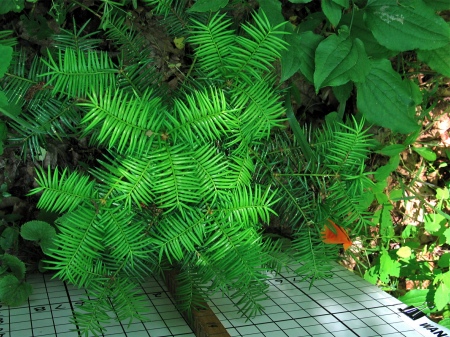 ABOVE LEFT (May 18, 2012): Associated herbaceous plants include jewelweed, false Solomon seal, Virginia creeper, Smilax, and others unidentified. Caged against voles at base.
ABOVE RIGHT (May 18, 2012): On a scale in which "Celia" specimen is rated by Lee Barnes as a 10, this specimen is rated an 11.
---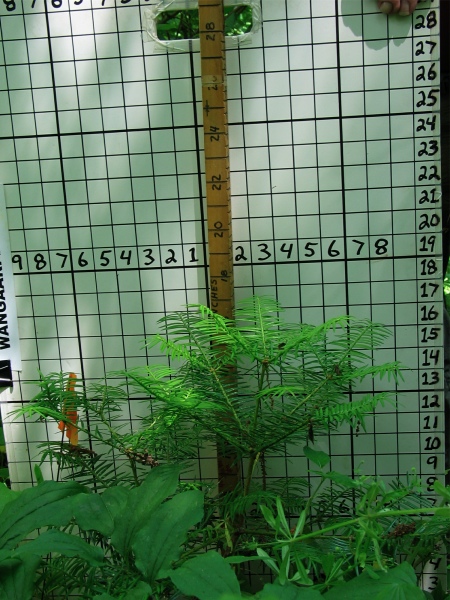 ABOVE LEFT (May 18, 2012): Abundant new growth in apex and the tips of radiating branches.
---
NOTE: Spring 2013 photos below taken April 23, but spring was delayed nearly 2 weeks, so it is more like April 10. Thus, instead of light-green new growth photographed above in spring 2012, there is only light-green leaf buds to indicate the vigor of the plant.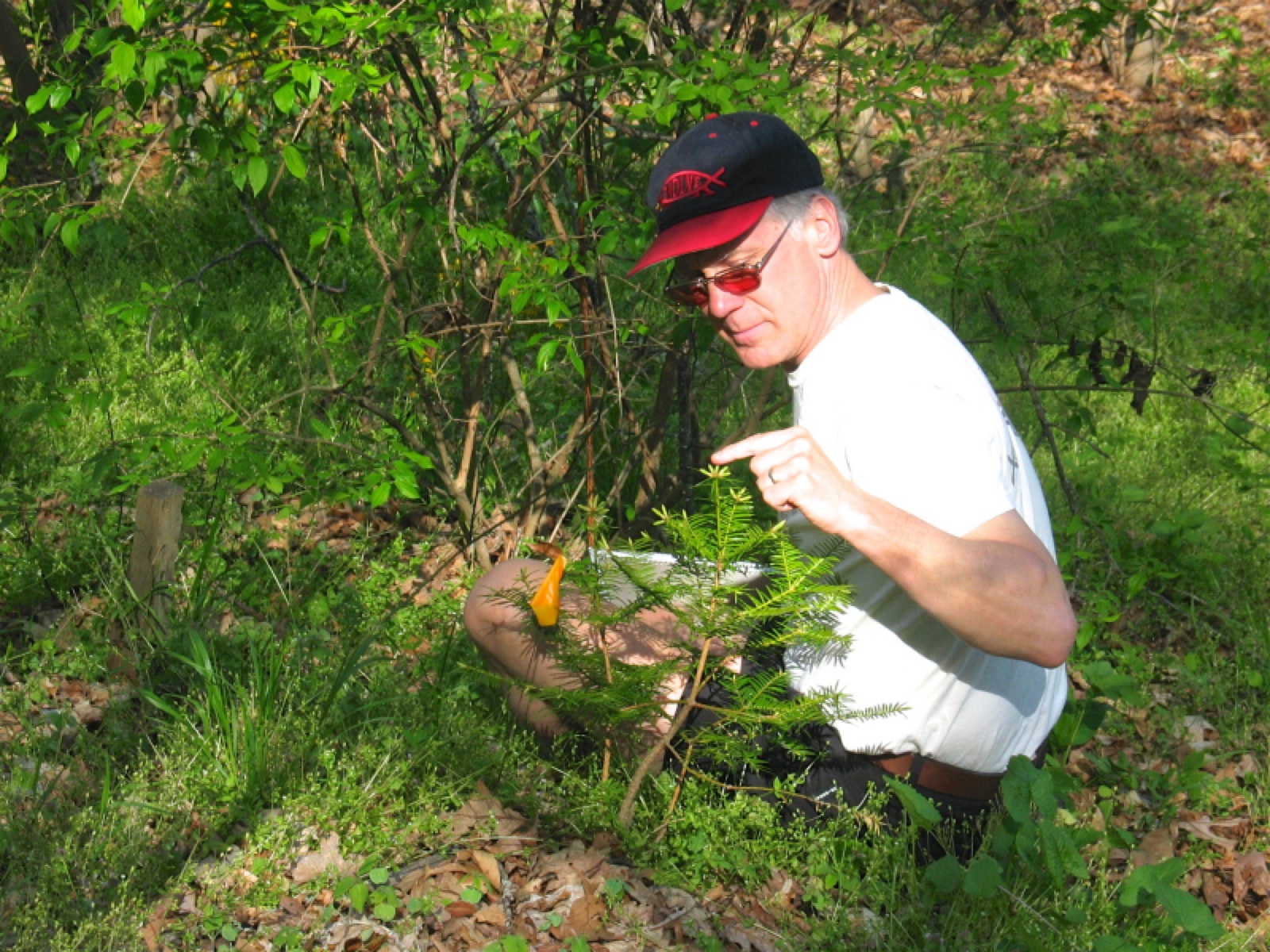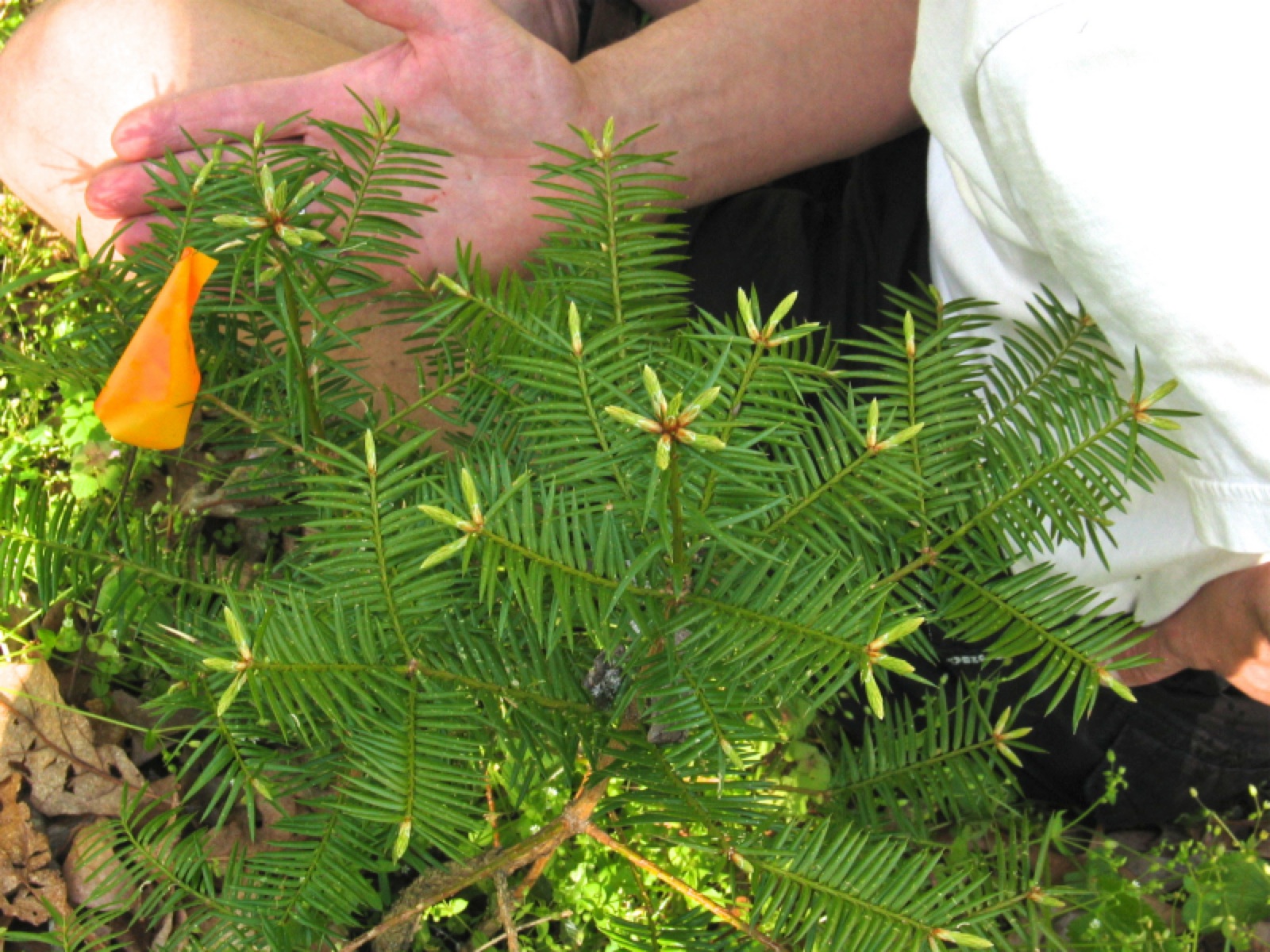 ABOVE LEFT and RIGHT (April 23, 2013): Michael Dowd with this specimen. Of all the Torreya seedlings from the 2008 planting at Corneille Bryan Garden, Wangaari has gained the least height (basically, the same height as at planting but much more filled out with branches and branchlets). Nonetheless, the strong apical buds and the number of triplet buds on the tips of the laterals suggest healthy growth.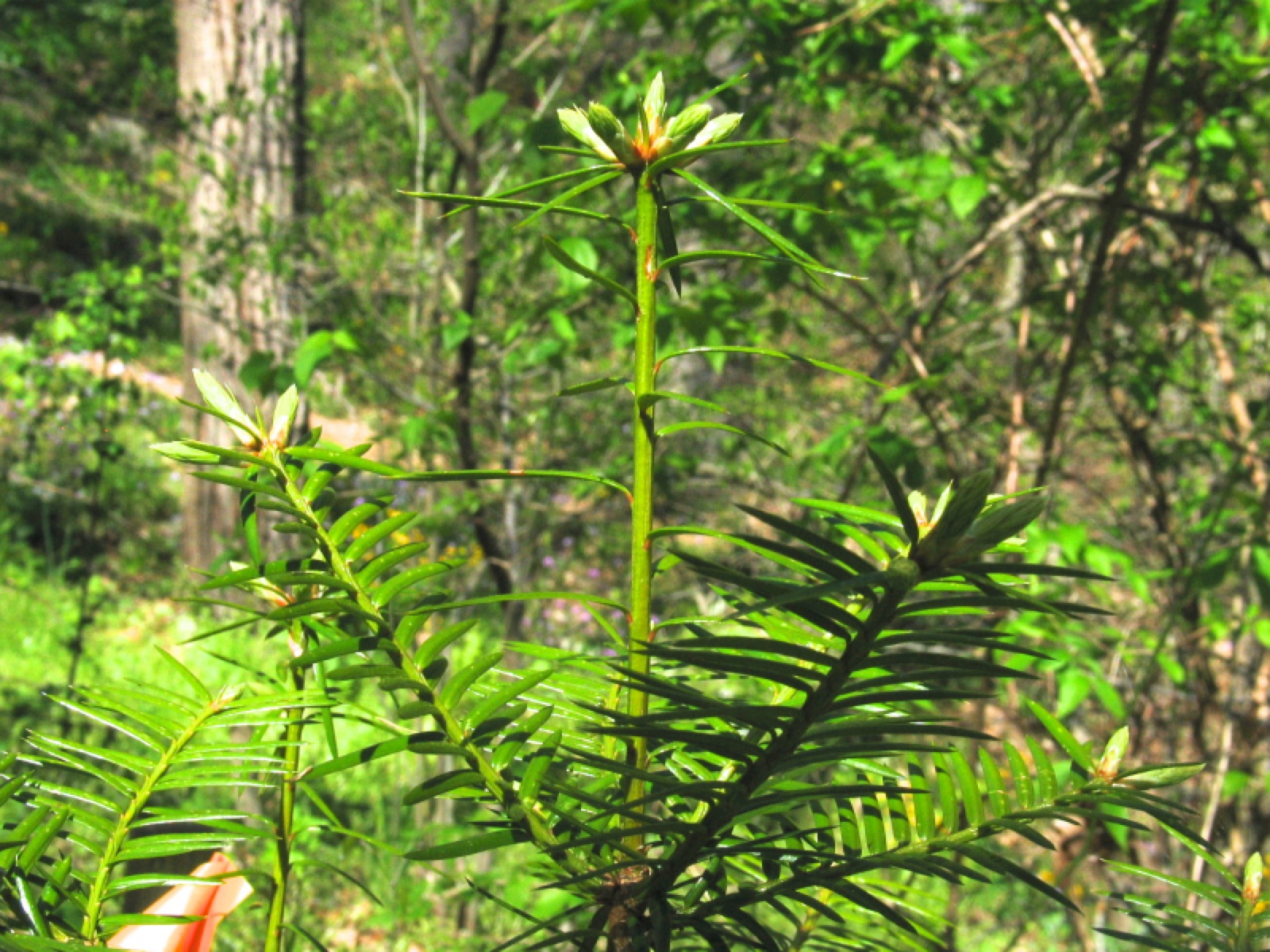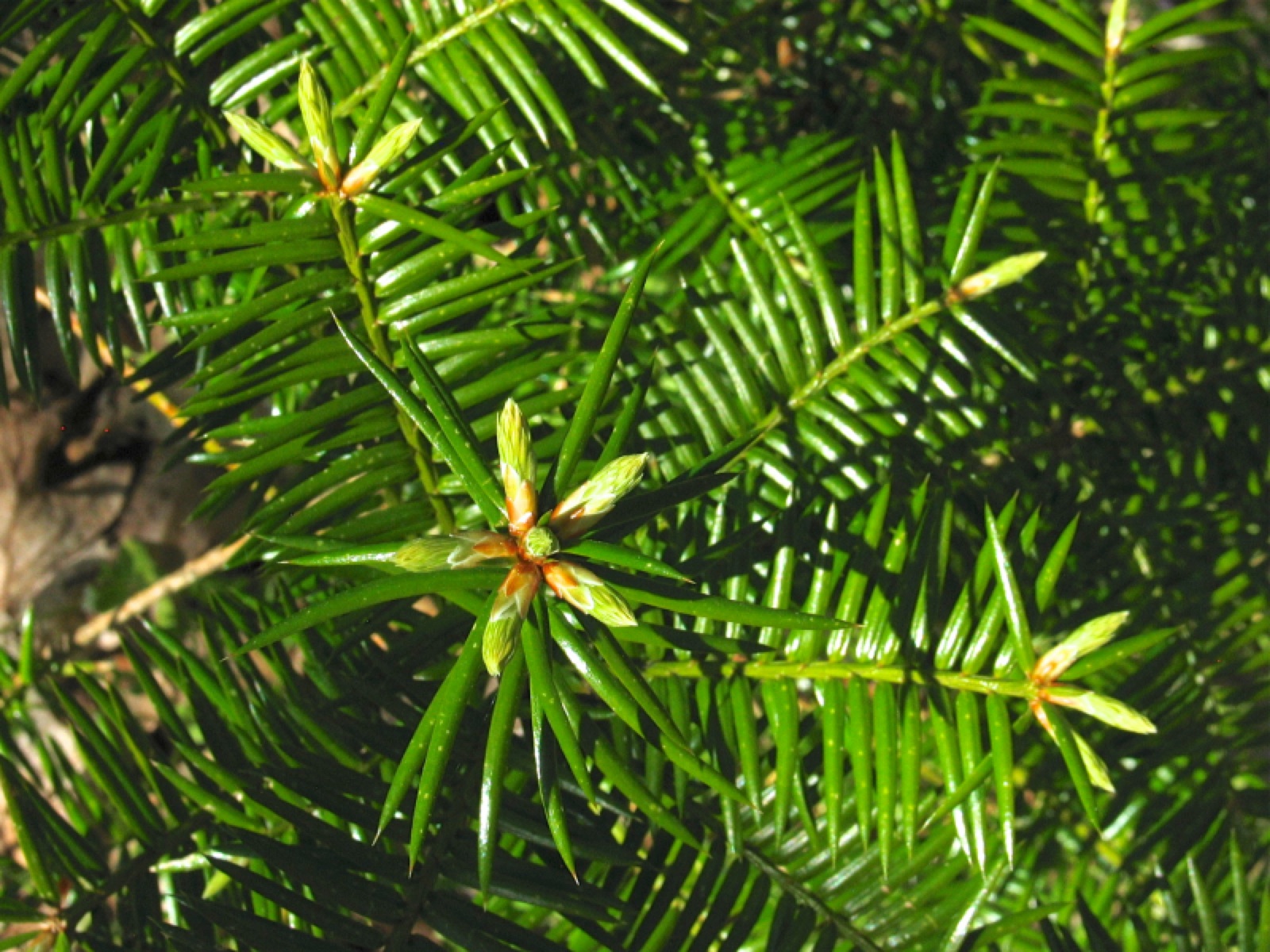 ABOVE LEFT and RIGHT (April 23, 2013): Side-view and top-down view of the main stem. Notice the abundant light-green leaf buds: the radial-5, plus single vertical, on the apical stem will produce the same growth configuration as evident from the prior year: about 5 inches of upward growth, with five radial branchlets — each of which will produce a triplet of outward extending branchlets. Overall, it seems as if this is the year in which that vaulting main stem will prevail and robust vertical height will be gained.
NEW MEASURE OF HEALTH IN 2013: leaf bud count = 83 on main stem and 16 on the single ancillary basal stem.