Location is south-facing slope beneath a mostly oak-hickory canopy, with lots of open leaf litter. This specimen is near a clump of evergreen mountain laurel. A lack of evergreen and deciduous ferns also indicates dryness, although there is Smilax and Indian cucumber. Mid-canopy shade seems fairly good. (3,400 feet elevation)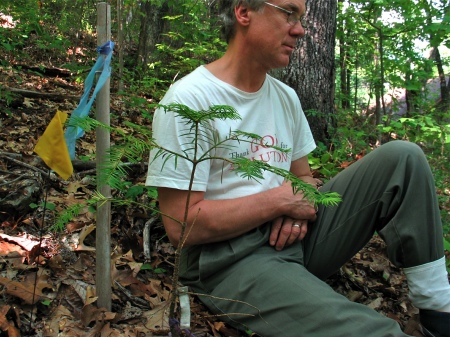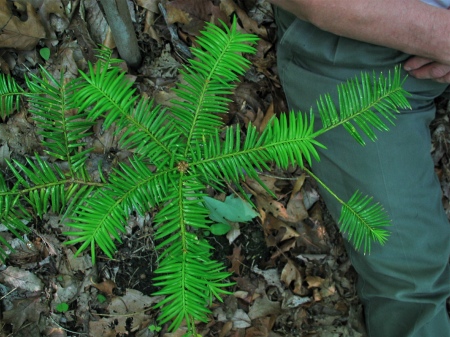 LEFT (May 18, 2012): This is probably the third healthiest specimen on the east side of the Evans property.
RIGHT (May 18, 2012): While all the top-level radiating branches have this year's new growth, in each case the new growth is a single stalk. In contrast, the healthiest specimens on the Evans property (e.g., Celia and Thomas/Wendell Berry), all have top radiating branches with triplet new growth, not singletons. And healthy specimens also show new vertical growth from the apex itself, whereas in the Julia specimen shown here there is no new apical growth yet this year. So on a scale in which "Celia" specimen is rated by Lee Barnes as a 10, this specimen is probably a 4 or 5.
---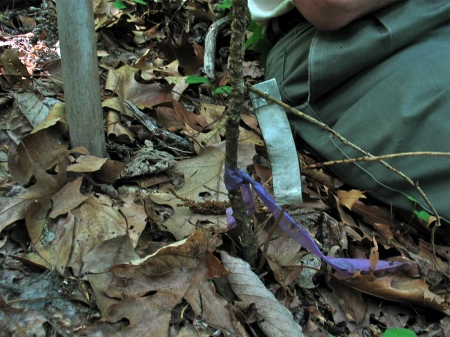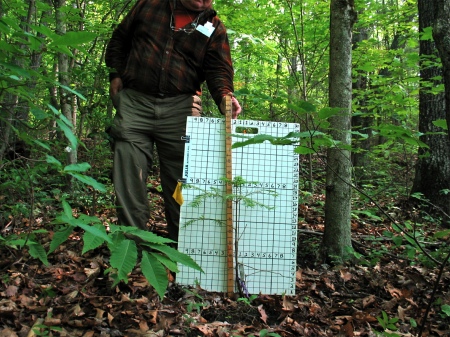 LEFT (May 18, 2012): Also a bad sign is that there is no basal coppice awaiting to take the place of the main stem, which may fail.
RIGHT (May 18, 2012):
---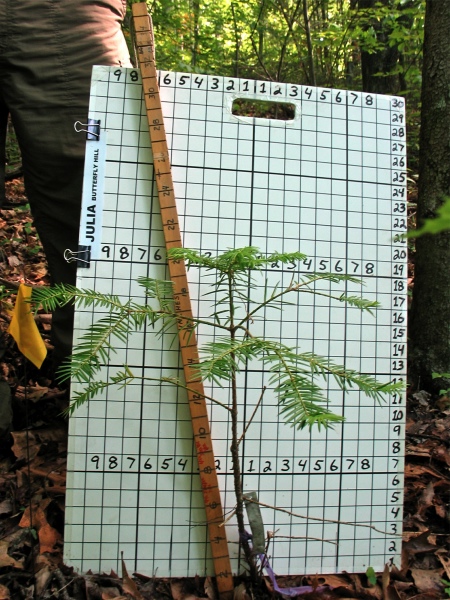 LEFT (May 18, 2012):