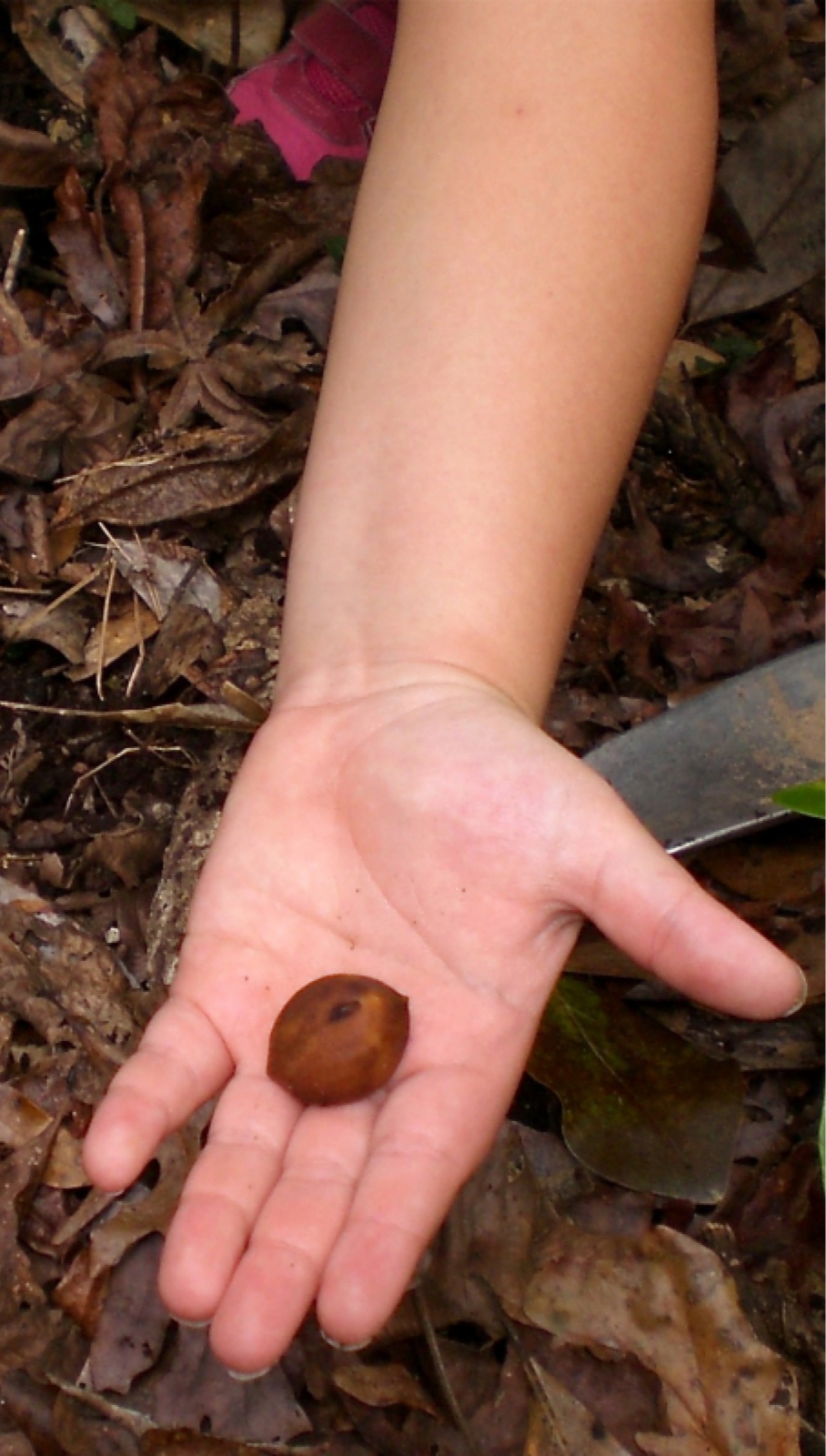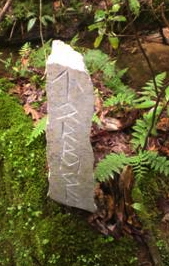 Above: First Rune stone, "Torreya,"
carved by Robert A. Larson
"Torreyas"
by Robert A. Larson

March 2015 (composed while the children planted their seeds)
________________________________________________________

Arise, brave seed. Awaken from sleep.
By others, saved, the soil to keep.

Cub scouts advanced, crossed a branch, slid down a slope.
Chortled one, "We're on a hike!" "This is a hiking trail," another spoke
in subdued glee as he spied a spot his seed might grow.
An older scout exclaimed, "I'm dirty, I'm beat, I'm soaked —
it's the best day of my life," once she had gently poked
her seed into the ground, and offered up a prayer of hope.

Torreyas planted,
faith for future growth be granted,
extinction fears to be abandoned.

Since vigilance is still demanded
each rune-stone will be duly branded
to mark the spots where seeds have landed.

So scouts and others named their seeds.
Names to be etched in runic decrees.
Maps were made that we could read,
find our way to rune stones,
watch for sprouting trees,
fruits of the scouts' good deeds.

We hope the trees will not be stranded.
Instead, we wish for them to spread, and
expand their range throughout the land.
Slight snail who found and probed one seed,
try some restraint, oh please.
Try, we say, to understand the seed.
Try to undertake as ward its dream.
Slide away your mouth that sucks to feed.
Try to stave your hunger for this aspiring tree.

Few remain, of distant, ancient ways.
Let's make a promise that to our hearts these seeds we'll take.
Take care. Seeds cannot run away.
Wait is all that seeds can do.
Lie still. Wait. Pray.