Location is south-facing slope beneath a mostly oak-hickory canopy, with sourwood mid-canopy and lots of subcanopy shade (consisting of red maple, striped maple. A lack of evergreen and deciduous ferns also indicates dryness. (3,400 feet elevation)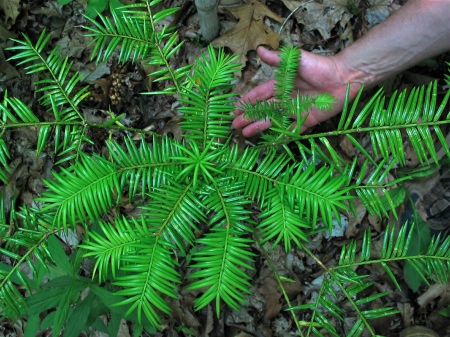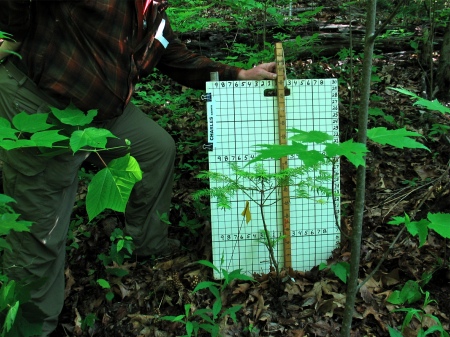 LEFT (May 2012): Superb new growth again in 2012. This is the first or second healthiest plant on the east side of Evans property. Using the health scale in which Celia is a "10", this tree ranks an 8. See that the top new growth includes both an apical stem and radiating branch ends (some of which are doublets). The healthiest specimens have both apical new growth and triplet branchlets of new growth at each of the lateral radiating branches.
RIGHT (May 2012).
---
LEFT (May 2012): Notice the basal coppice stem, which is important as a backup in case the main stem dies. Yet the fact that the coppice is small is a good indicator that the plant thinks its main stem is worth siphoning almost all the available growth into.

ABOVE (25 April 2013): A significant downturn happened on the driest east-side-of-the-creek property between May 2012 and May 2013. Only 2 individuals seem to have a chance of getting well enough established to thrive and grow. The Darwin specimen is one of them (the other is Johnny Appleseed). Notice very little growth in the spring 2013 photo. The main stem has only 12 leaf buds and the basal stem has just 3.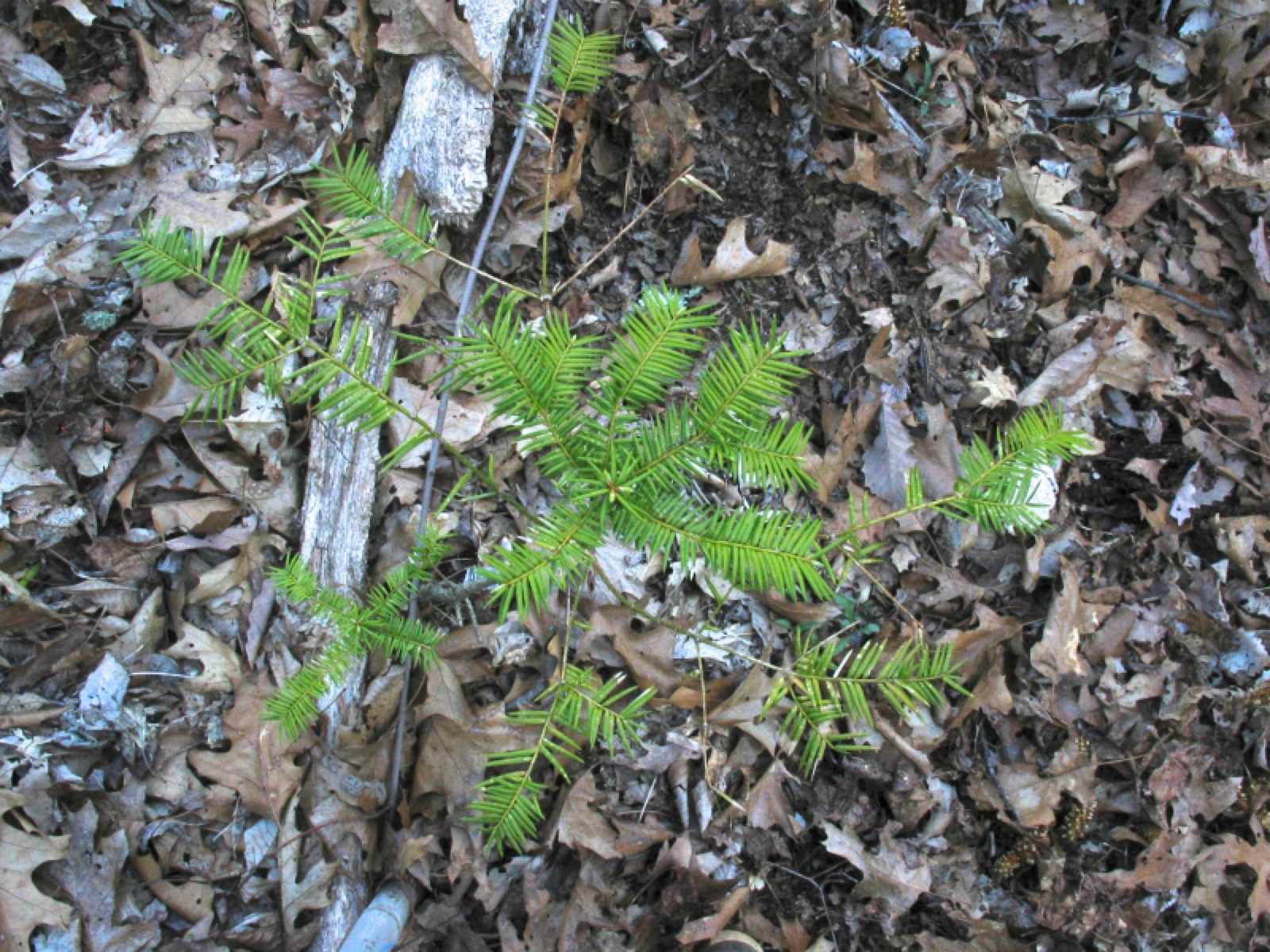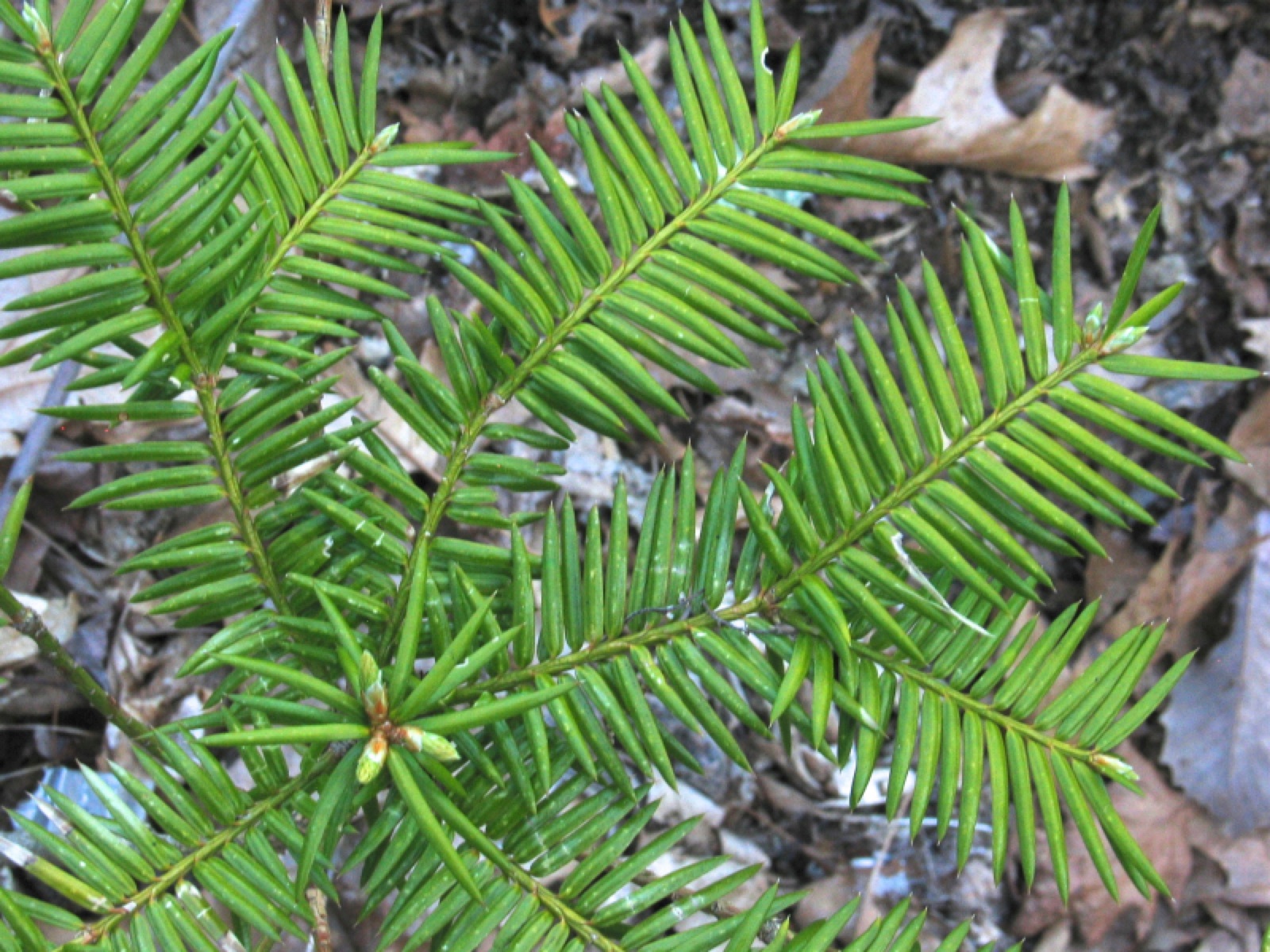 ABOVE (25 April 2013): Top-down view of the "Darwin" seedling. The main stem bears only 12 leaf buds — and none of the lateral branch buds are part of triplets. Notice in the photo at right that only one doublet bud system is visible on a lateral branch.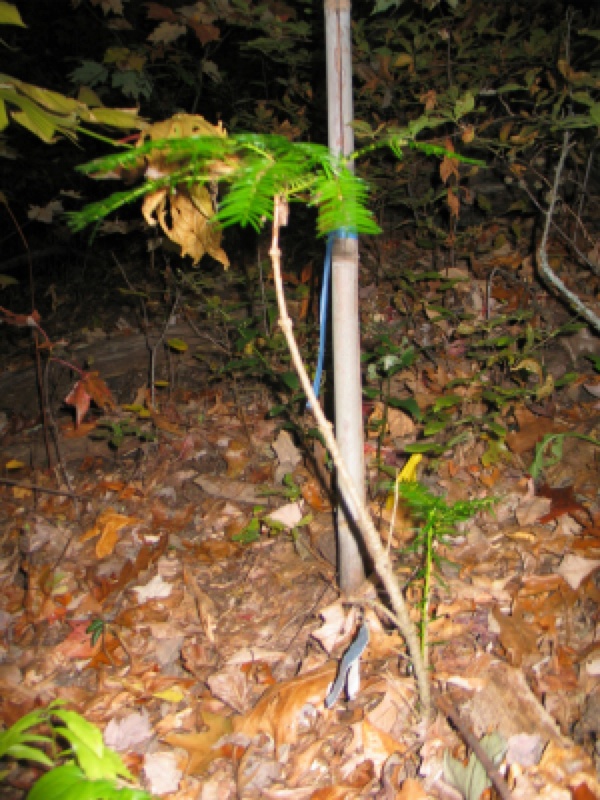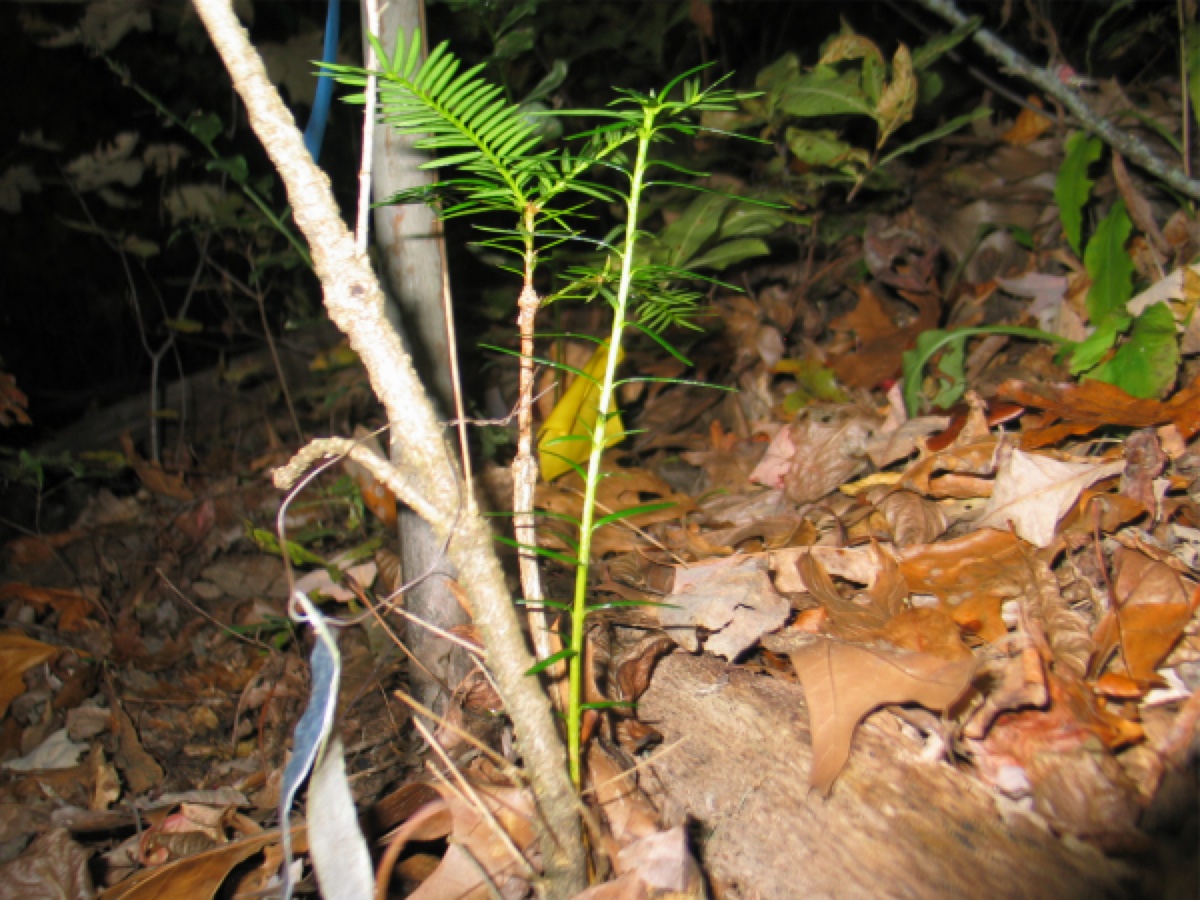 ABOVE LEFT and RIGHT (October 28, 2013): Owing to an unusual rainy summer, the Charles Darwin plant looks a lot healthier now: notice the 8" entirely new stem of basal growth. (photos by Connie Barlow)