Location is south-facing slope beneath a mostly oak-hickory canopy, with sourwood mid-canopy and lots of shrub-size sassafras, plus some azalea and lots of vaccinium and open ground. A lack of evergreen and deciduous ferns also indicates dryness. (3,400 feet elevation)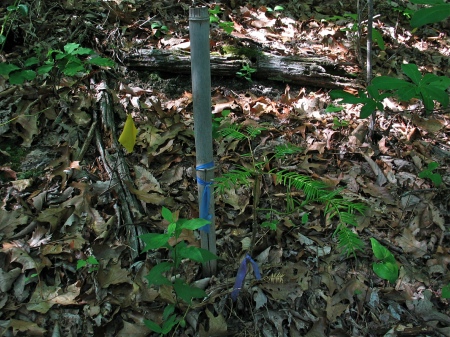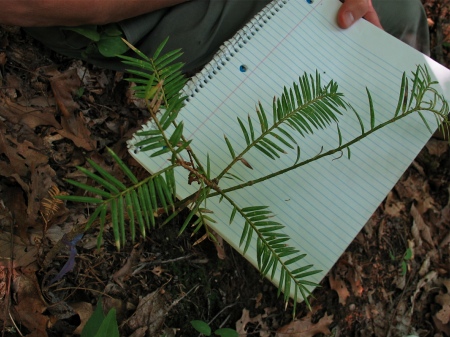 LEFT (May 18, 2012): This specimen is probably going to die. Beyond the photo to the left is a blooming flame azalea — and for an azalea to bloom means too much sunlight on this dry, south-facing slope for Torreya to tolerate.
RIGHT (May 18, 2012): On a scale in which "Celia" specimen is rated by Lee Barnes as a 10, this specimen is probably a 1. There is no new growth on the main stem, and no apical bud. More dire is the fact that there is no basal coppice stem that could make another attempt.
---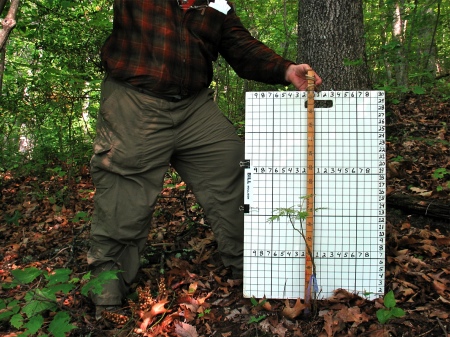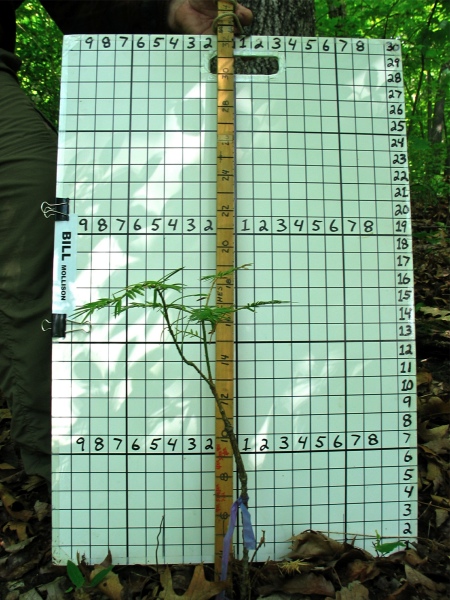 LEFT (May 18, 2012):
RIGHT (May 18, 2012): Although at this distance you see a lot of green, it is all previous years' growth. And there is no basal coppice coming up. So this plant surely will die.