Pt. 1 on Florida Torreya and Florida Yew plantings
---
My name is Michael Heim and I am addicted to growing all kinds of odd and interesting plants outdoors. I'm curious to find out if they can handle our harsh climatic conditions here in (brrrr!) northern Wisconsin in what used to be USDA Zone 3, but is now Zone 4, although wild swings in the weather do seem to be more common now.
One of my favorite pastimes is attempting the rewilding of plants which used to grow in northern North America during the Tertiary Period, but for whatever reason went extinct with the arrival of the Pleistocene, hanging on in other parts of the world such as Asia.
I've been interested in fossil plant life ever since as a kid my family and I would go on regular Sunday excursions to the strip mines south of Chicago looking for fossils from the long-vanished world of the Coal Age, when Illinois was near the equator and attached to Europe. Many years later I was privileged to go on a university expedition to western North Dakota to collect the remains of a 60 million year old forest. The single layer of deciduous tree leaves, seeds, and twigs had apparently been torn off in a storm and deposited in a pond or lake having abundant cattails.
In attempting to grow their nearest living relatives — e.g. Ginkgo biloba, Taxodium distichum, Cercidiphyllum japonicum, Pterocarya rhoifolia — I discovered that all were extremely cold-hardy.
Now, inevitably when one sees reconstructions of prehistoric ecosystems in books, they are portrayed as tropical to subtropical, unless of course they are of the 'Ice Age'. Never, for instance, have I seen a January landscape of North Dakota, some sixty million years ago. So here then is a topic sorely neglected by paleontologists and paleoecologists: the winter survival of plants and animals in the distant past at temperatures which at times likely fell well below zero F.
As you can tell, I'm particularly interested in prehistoric ecology and environments ...
---
Mike Heim in March 2017. He's a University of Minnesota horticulture grad and teaches science at a local tribal high school.

Torreya taxifolia, along with Florida Yew, are two of the species he surmises lived in Wisconsin prior to the climatic cooling at the onset of the Pliocene (about 5 million years ago), which was then followed by the glaciation of the Pleistocene.

"My students and I are working on a long-term project in conjunction with the National Arboretum. It involves the naturalization of box huckleberry, a rare plant at present which likely thrived on the sandstone of northern Wisconsin during the Tertiary. (See my article "Return of the Ericads: Students Dig and Reestablish a Prehistoric Species".)
This webpage is Part 2 in his series.

Part 1 reports on his work with just the focal species of Torreya Guardians (and its rare cousin, Florida yew, which is also limited to the Apalachicola region of n. Florida).
---
REPORTS IN CHRONOLOGICAL ORDER
2010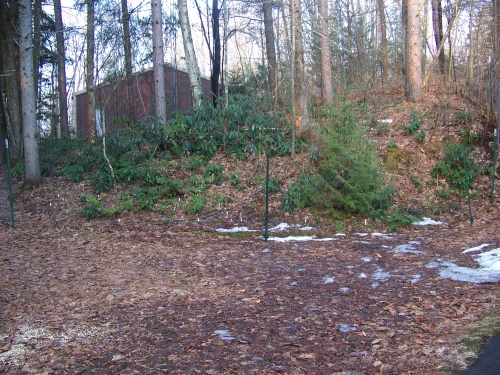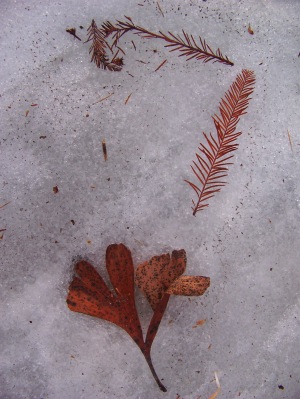 Above left: The main planting location, a mixed forest with acidic sandy loam soil.
Above right: Tertiary winter. This resembles Paleocene fossil slabs that I collected in western North Dakota.
---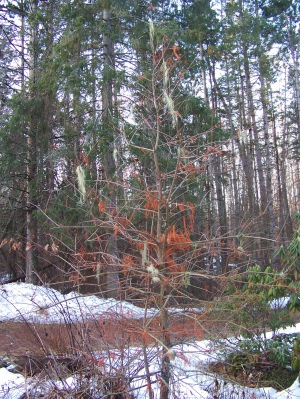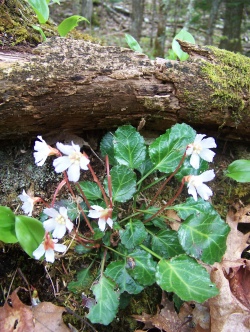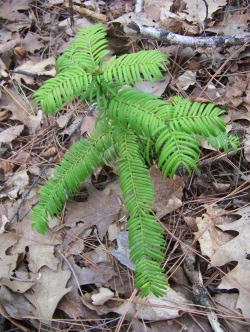 ABOVE LEFT: Eight-foot tall deciduous Taxodium, which I planted, in our front yard. It is now covered in Usnea and other lichens which resemble Spanish-moss.

CENTER: Shortia and Cephalotaxus (RIGHT) seem to thrive in this Wisconsin habitat.
---
2017
---
• MARCH 14, 2017 email from Michael Heim:
Photos here are some of the other species that I am researching thru assisted migration here in northern Wisconsin in order to determine their Miocene/early Pliocene ranges. The greatest hurdle has not been winter cold, but an artificially high, sustained deer population.

This past summer my daughter Karen and I took a camping trip to the Red River Gorge area of central Kentucky. My goal was to  study the ecology of an upland forest containing Tertiary relict species which have not reached Wisconsin during our post-glacial times.  The woods there and in our part of northern Wisconsin are both growing on sandstone bedrock, so the forest composition is a virtually identical white pine/red oak/ red maple/hemlock type. That was startling to see.

What I found even more fascinating were the additional species, including bigleaf magnolia (Magnolia macrophylla) and American holly (Ilex opaca).

Has our postglacial climate precluded them from returning to Wisconsin or could it be that unfavorable edaphic (soil) conditions and/or frequent anthropogenic fires in the intervening regions have stalled their range expansion?

Aiming to find out, I collected cuttings and some small seedlings to trial within the same woodland exclosure back home where Torreya taxifolia and Taxus floridana are growing.

As of now (March 2017), the hollies look perfect, even though it has been an extraordinary winter here.  On December 18th the temperature dropped to -25F with only several inches of snowcover.  Heavy rainfalls resulted in the unprecedented disappearance of the snowpack in February.  Since then the bare ground and uncovered plants have had to endure temperature extremes seesawing back and forth between -5F to almost 60f and back again.  The sustained strong damaging winds are also unusual.
---
Assisted Migration of Appalachian Species to Wisconsin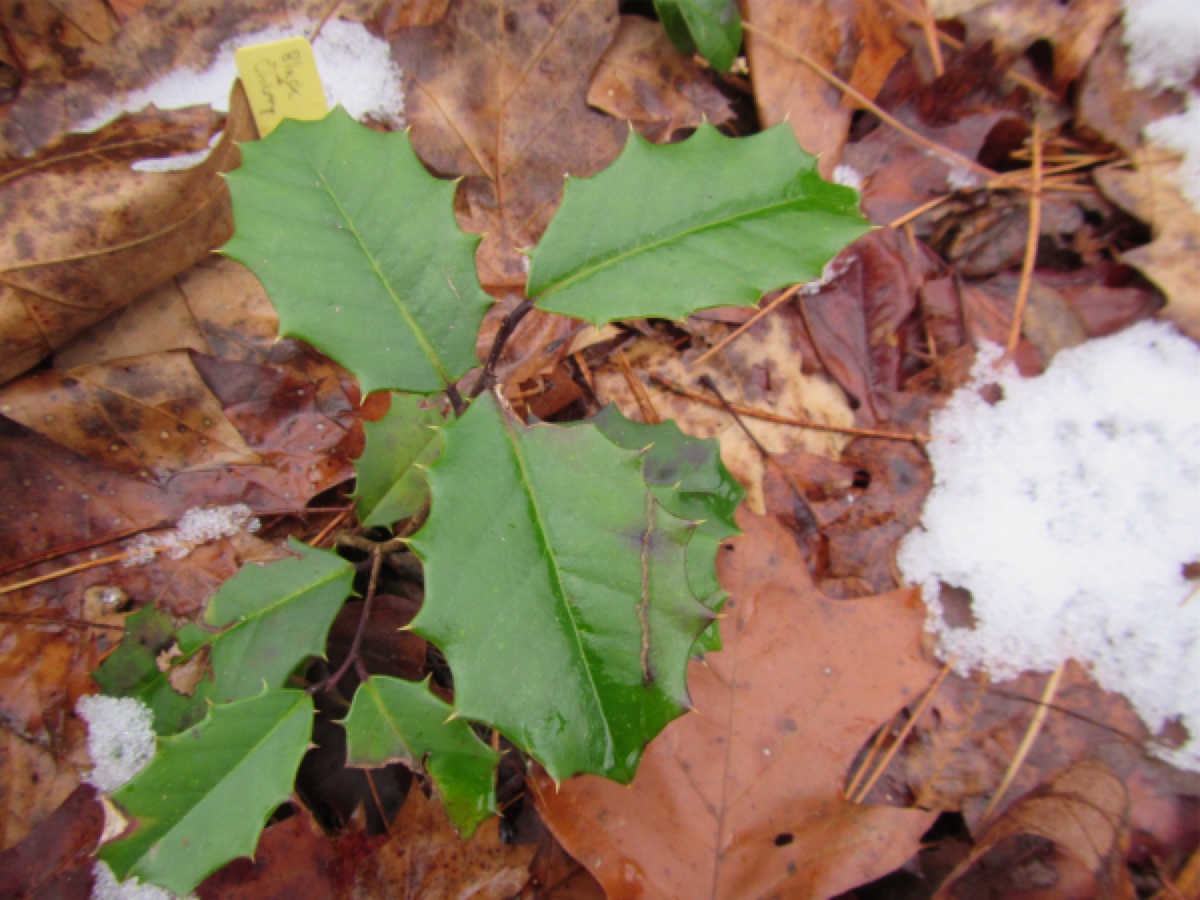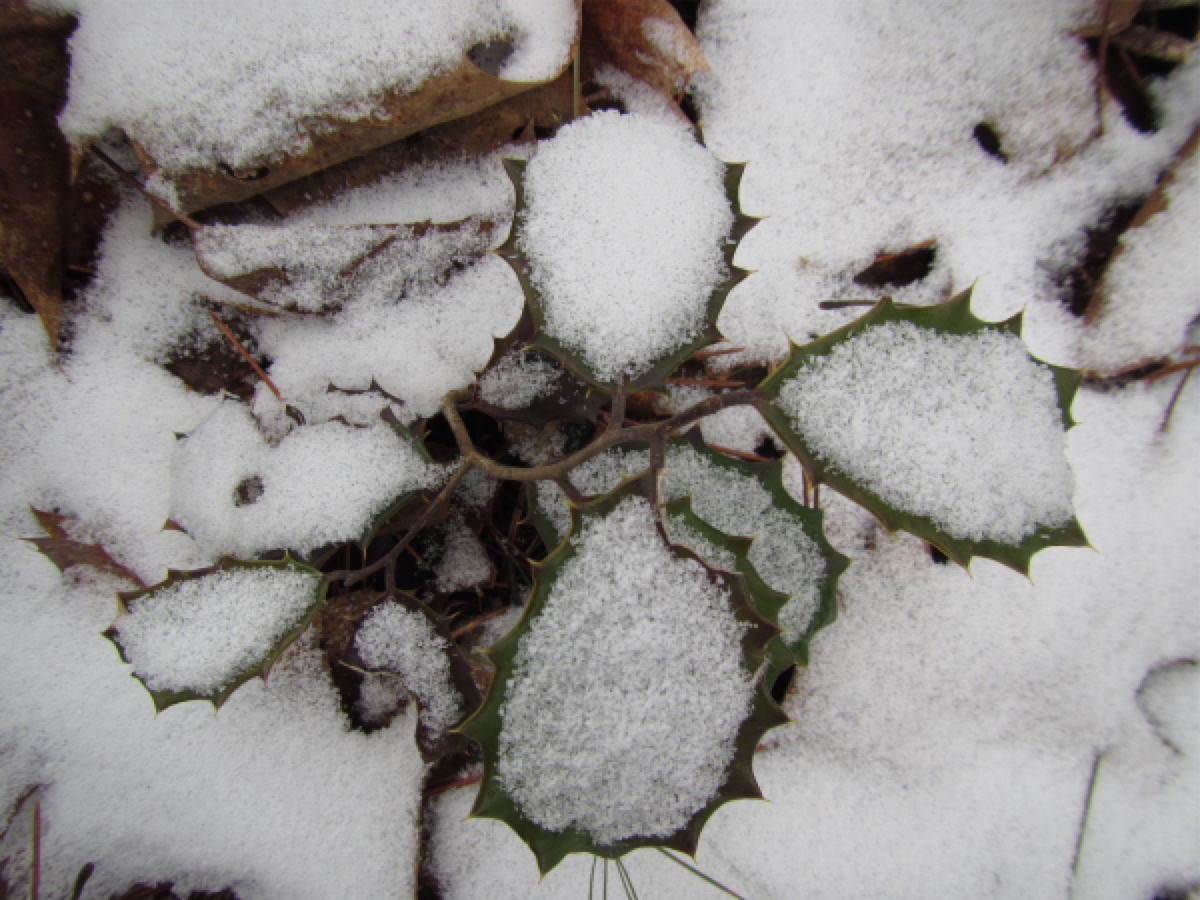 ABOVE: Summer 2016 I planted two holly seedlings (Ilex opaca) from central Kentucky. This represents an assisted migration poleward of about X miles. (photos March 2017).
---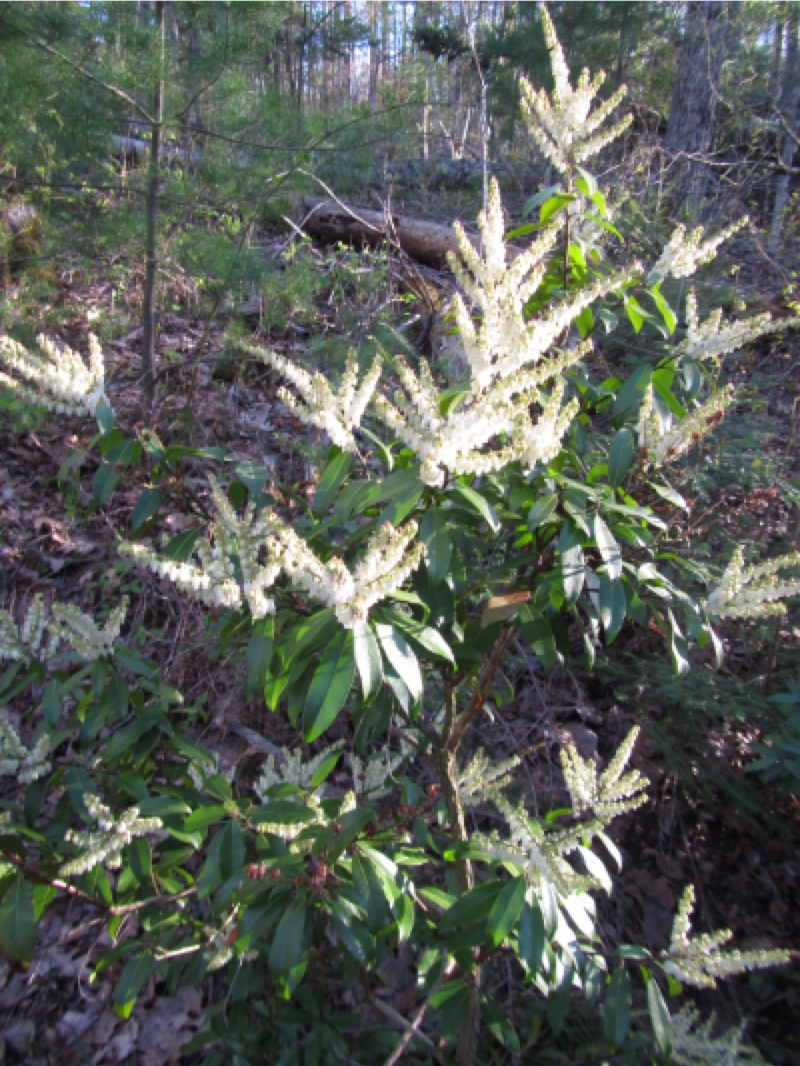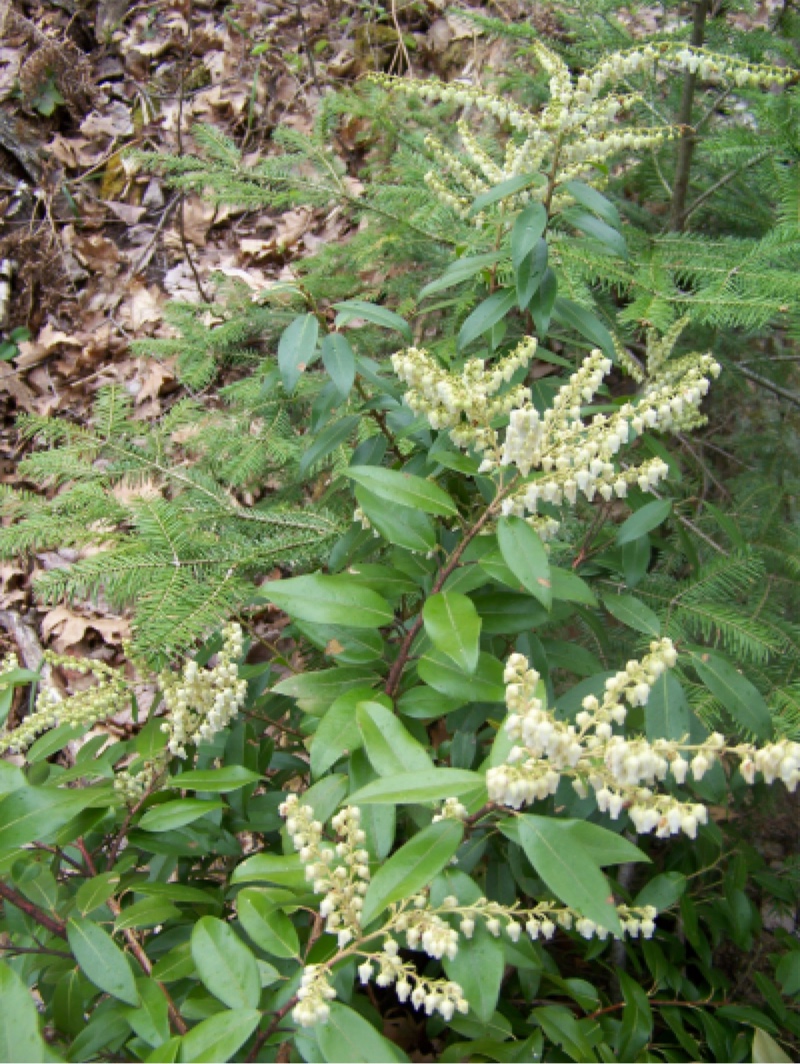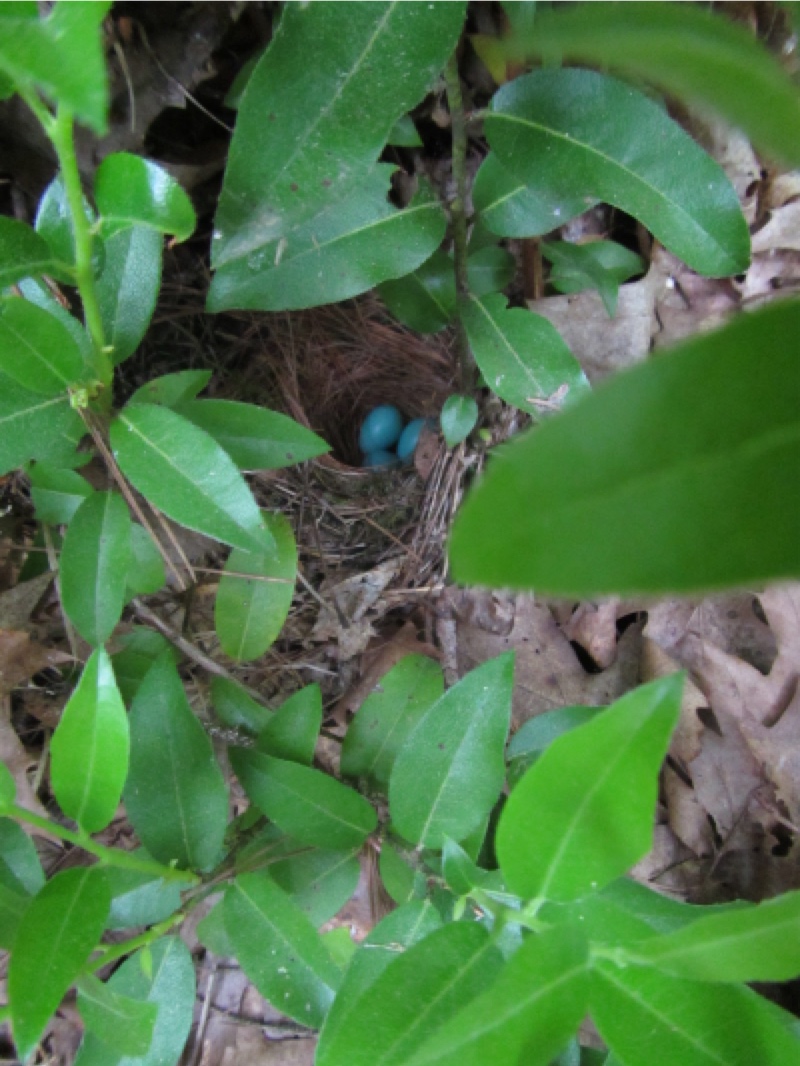 Pieris floribunda is native to WHERE, yet they are thriving on my land in northern Wisconsin, which is an assisted migration of about X miles poleward.

I collected these specimens WHEN from WHERE.
---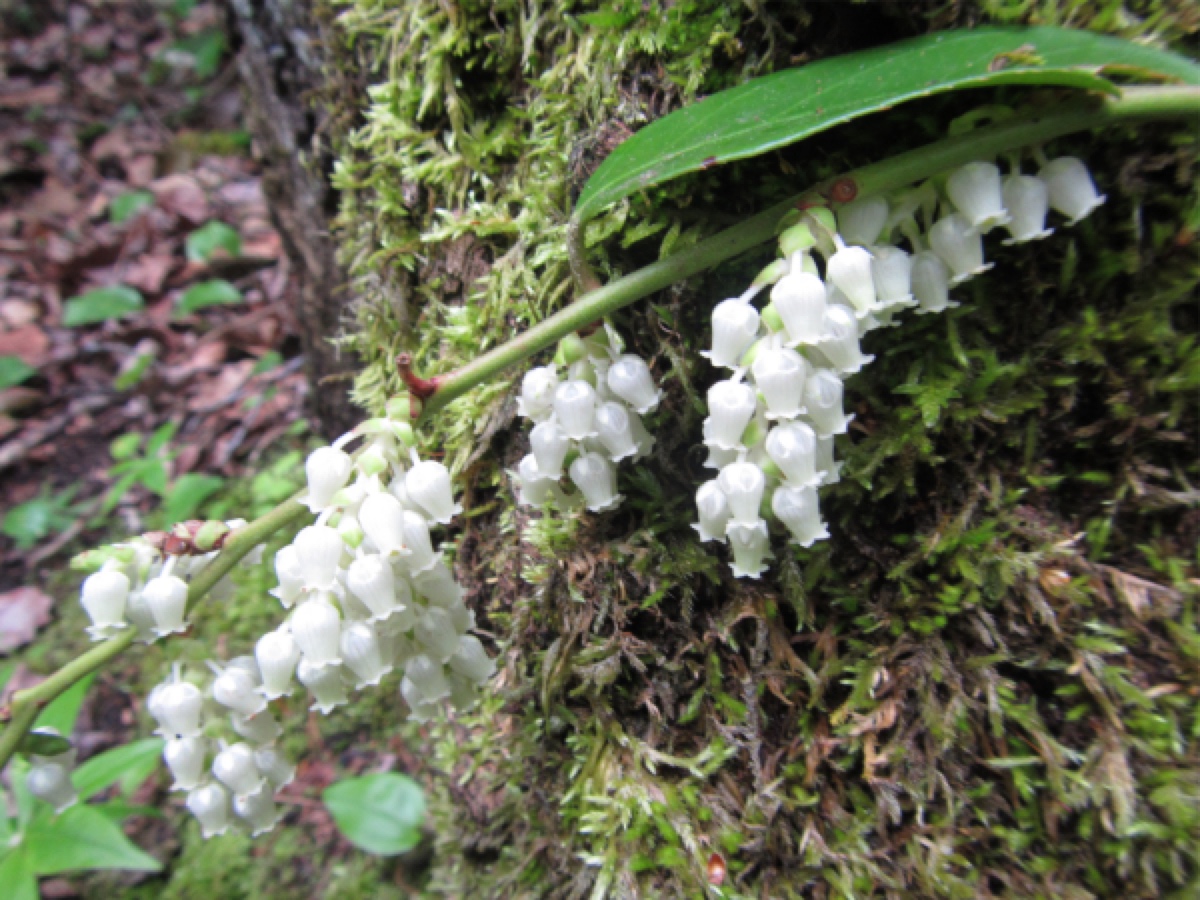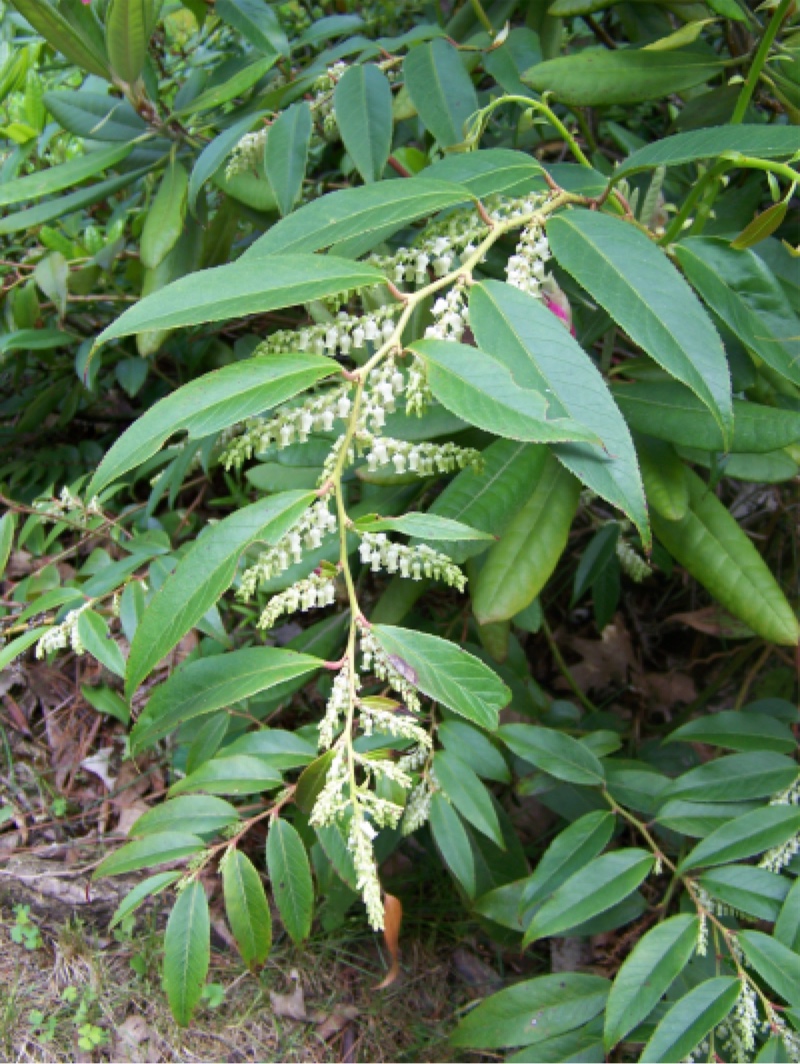 Leucothoe fontanesiana is native to WHERE, yet they are thriving on my land in northern Wisconsin, which is an assisted migration of about X miles poleward.

I collected these specimens WHEN from WHERE.
---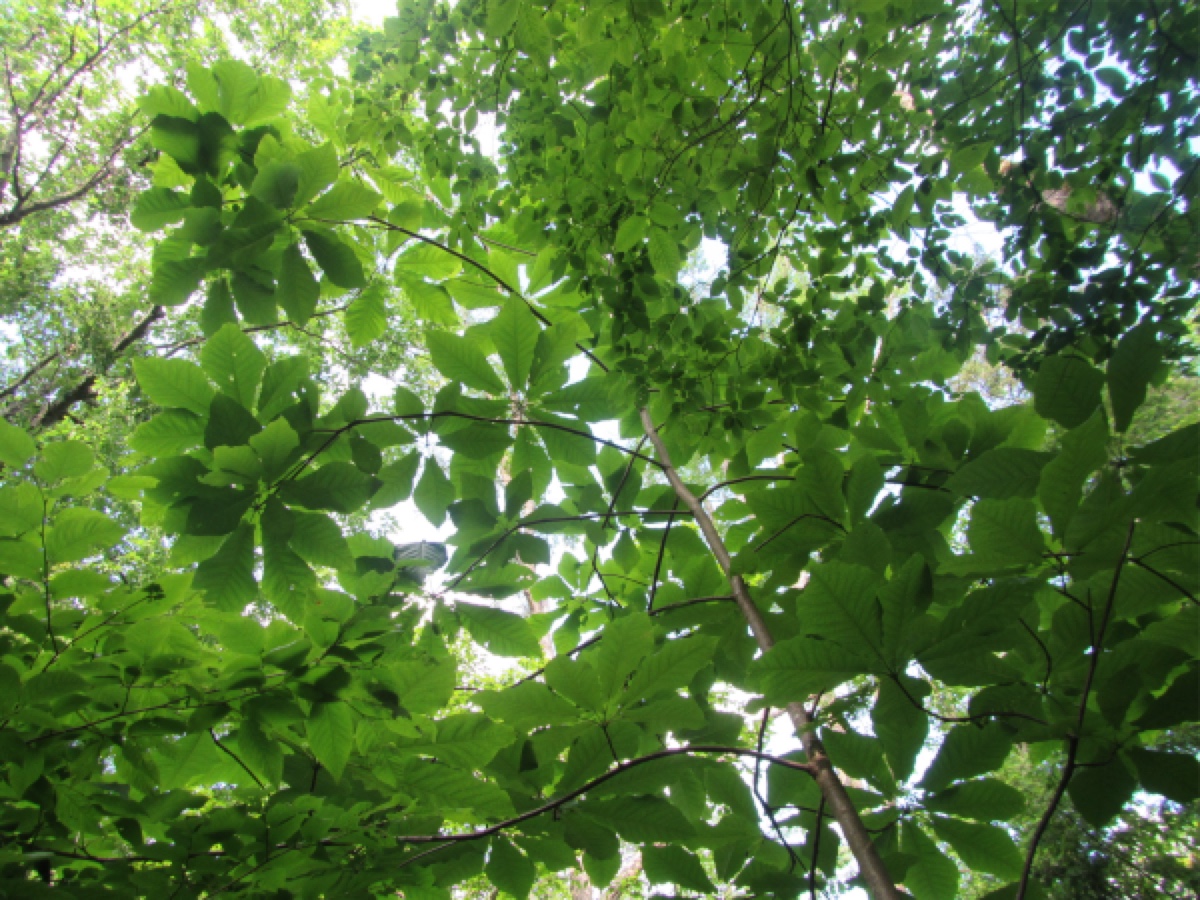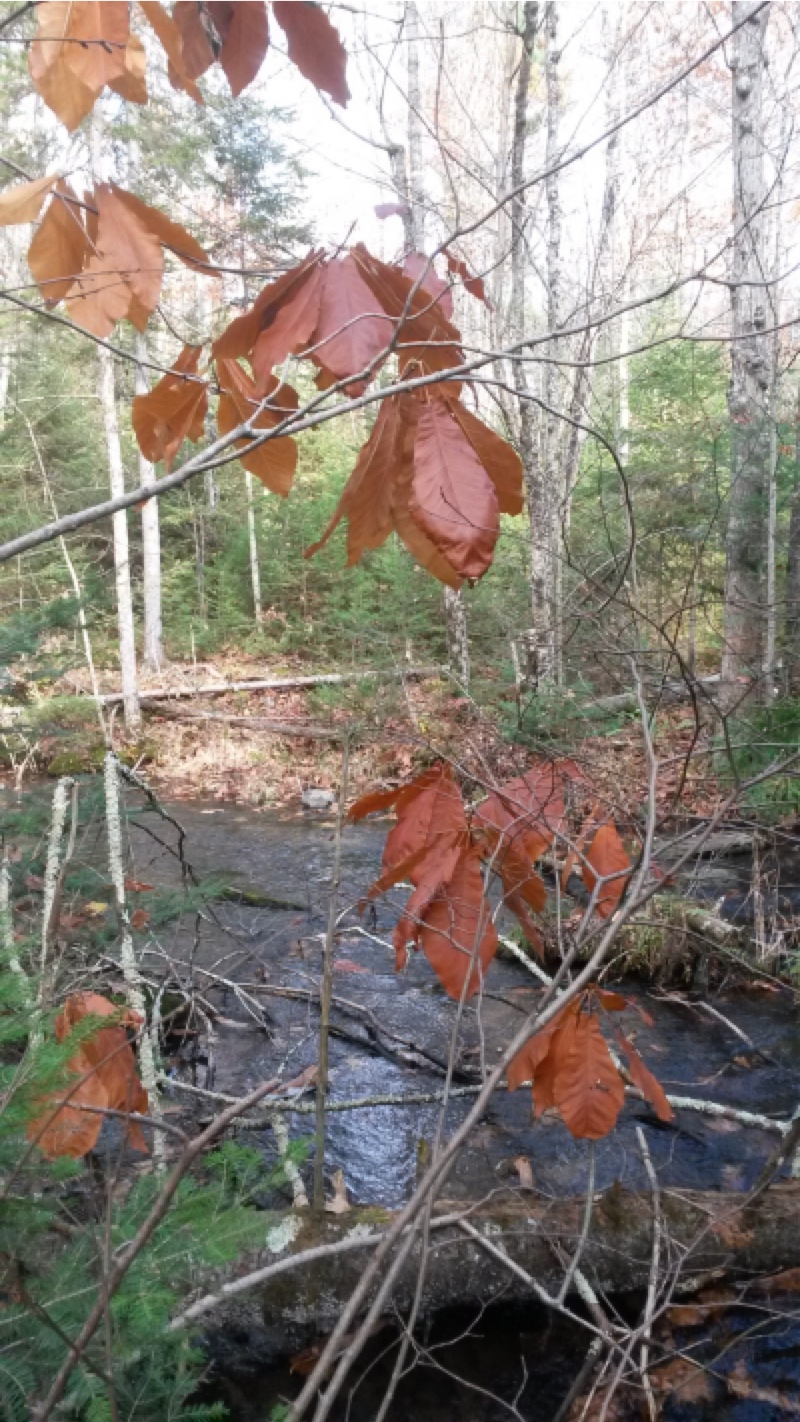 Magnolia fraseri is native to WHERE, yet they are thriving on my land in northern Wisconsin, which is an assisted migration of about X miles poleward.

I collected these specimens WHEN from WHERE.
---
Assisted Migration from Asia of Tertiary Species to Wisconsin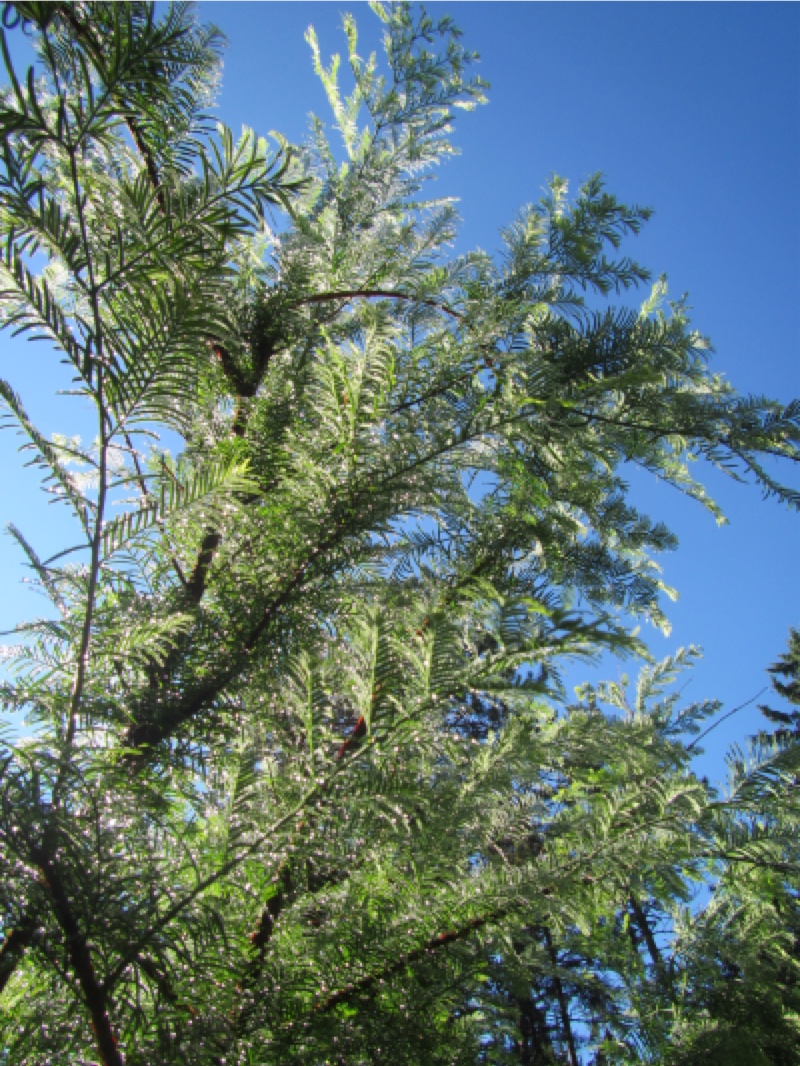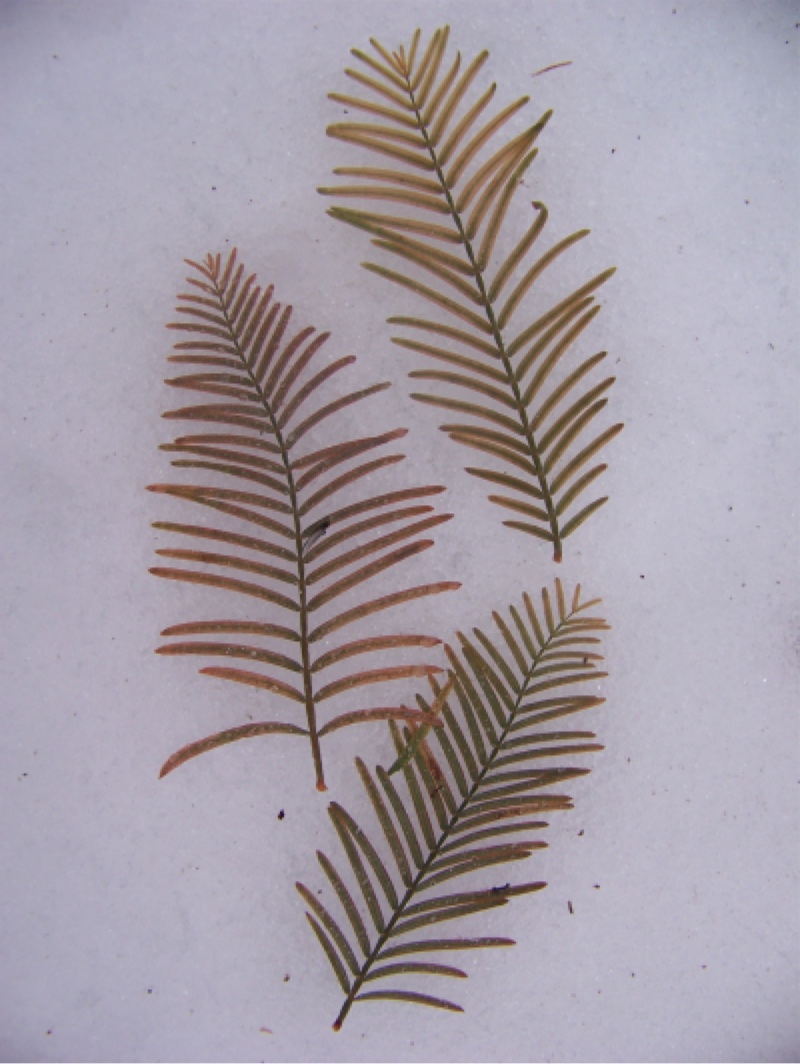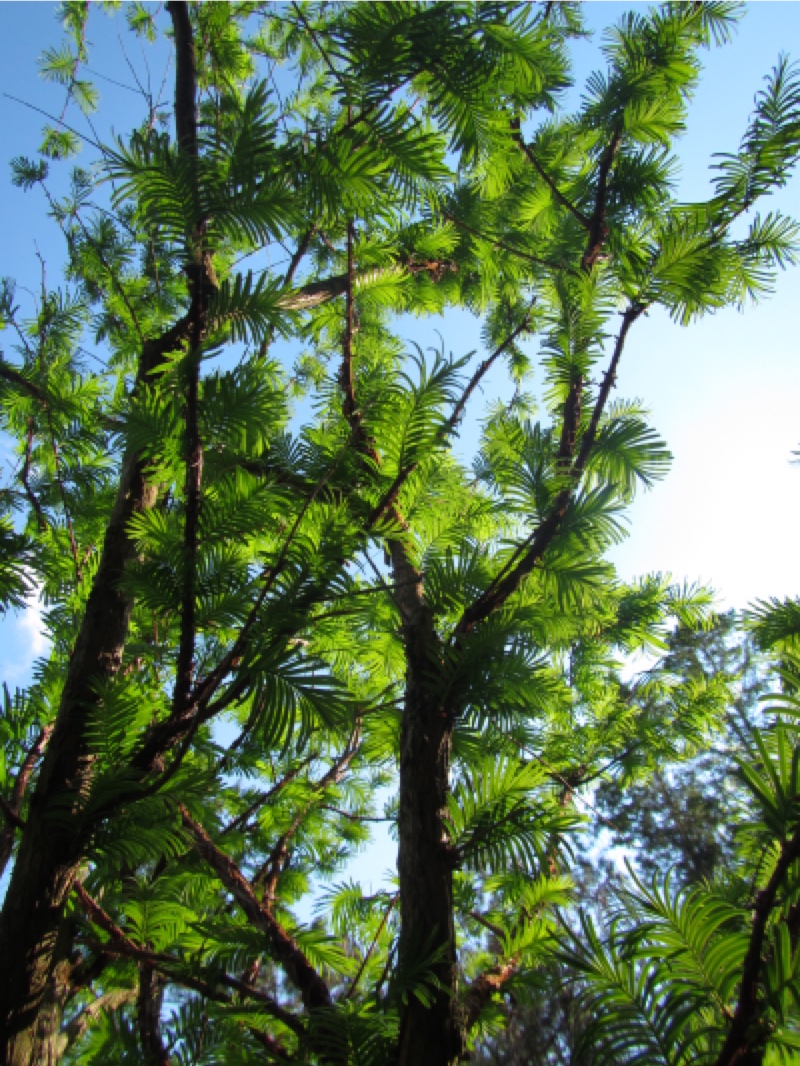 | | | |
| --- | --- | --- |
| | | Tertiary relicts Metasequoia and Ginkgo are both thriving in Hayward, Wisconsin. The fossil record in North America shows that both thrived here until at or near the end of the Tertiary. |
---
Australia's relict WOLLEMIA NOBILIS

July 2019

"Photo of my potted Wollemia nobilis, which I leave out in the autumn until the temperature drops to 10F or so. It looks nice with snow on it. I suspect that this extremely rare Mesozoic relict species would thrive if planted in the sandstone ravine of the Shoal Sanctuary in northwestern Florida, as this is the same as its habitat in the wild. Mine is thriving in glacial sand."

EDITOR'S NOTE: Because it is apparently unusual to achieve vertical growth leaders from a lateral branch cutting of Wollemia, I asked Mike Heim about whether his Wollemia did indeed start from a cutting He replied: "Both were rooted lateral cuttings that a nurseryman in BC sent me. It just decided to reach for the sky."
---